Traditionally served "finger-shaped" on a skewer, this grilling recipe for Lebanese Kafta with Lamb and Beef combines Middle Eastern roots with a classic hamburger!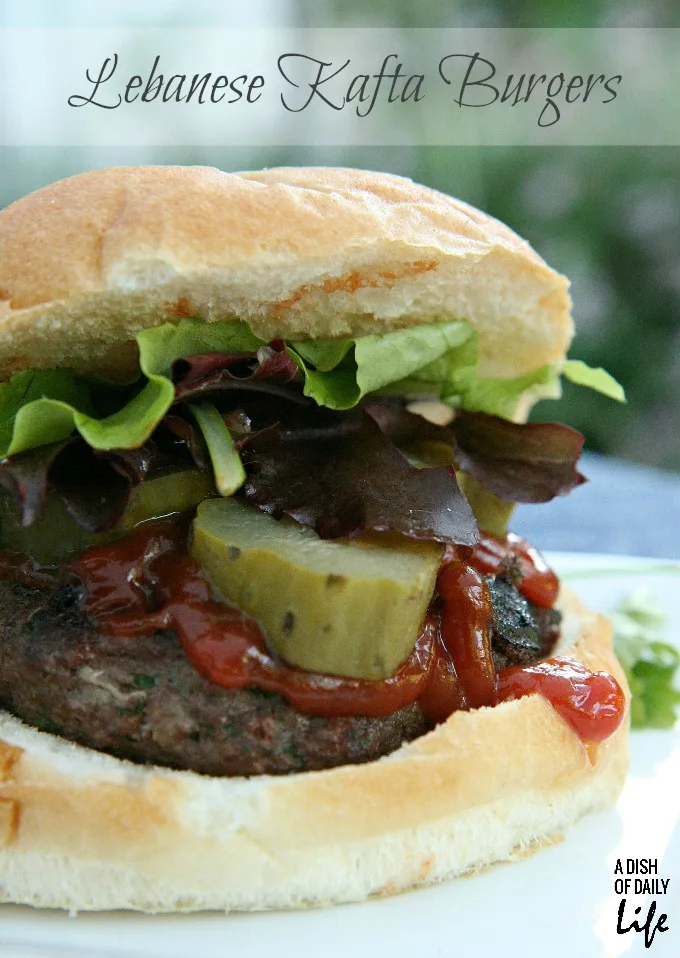 You know how certain foods trigger good memories? This is one of those recipes.
I've mentioned this before, but my father in law was a wonderful cook. It was his hobby later in life, and it gave him great joy to cook for his family and friends.
We would go on these wonderful family vacations, and usually rented houses rather than hotel rooms so we could cook. In fact, the picture below was taken on our last family vacation in Cape Cod.
On these trips, we spent a lot of time planning meals. Food is always a major part of any of our family gatherings. We would plan out the most amazing meals! Everyone helped cook, but my father in law was in charge. The kitchen was his domain.
Besides my in-laws, there are five kids plus spouses, and eleven grandkids, so we are quite the crowd.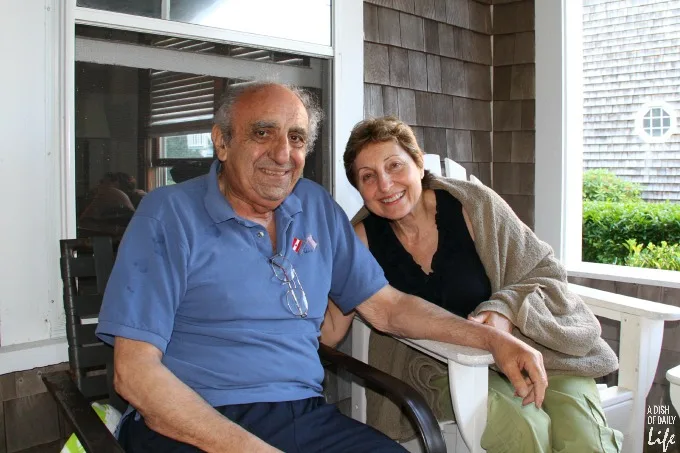 During grilling season, my father in law would often make Lebanese Kafta with lamb and beef. Kafta is usually shaped like a long finger shape and grilled on a skewer, but my father in law always made them like hamburgers.
The first time I had one I was amazed by the flavor. I'm not a huge burger fan, but these are nothing like your average burger. Quite honestly, in my opinion, this is one of the most delicious burgers you will ever have!
My father in law passed away last summer, and I never wrote down his recipe. But I had an idea what he put in them, and I double checked with my mother in law to be sure.
I wanted to surprise my husband for Father's Day with these Lebanese Kafta Burgers, which are one of his favorite grilling recipes. He truly is the greatest dad a kid could ever ask for! He's been coach and cheerleader, teacher (skiing), and has jumped right in with some of the kids' favorite activities (paintball, BMX…he has some new hobbies now). He's always been there for the everyday stuff as well, and all the while has been a great role model. He deserves a special day!
Here are some of my favorite pictures through the years.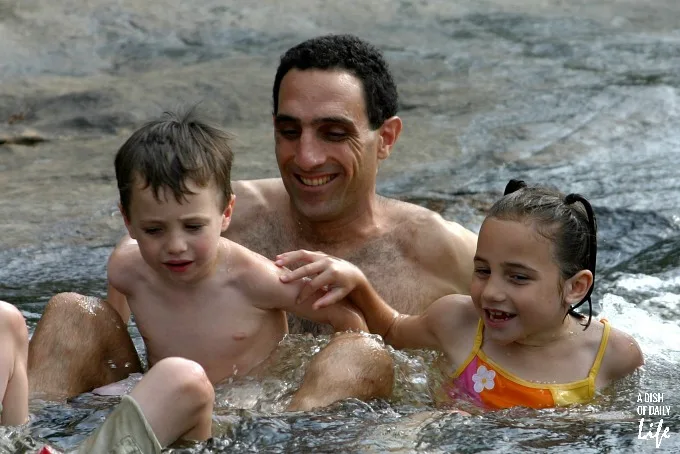 Yes, he really did bike to soccer games with the kids!
Lebanese Kafta Burgers with Lamb and Beef
This is such an easy recipe to put together. Granted making Kafta is not as easy as buying pre-formed hamburger patties, but I think you'll agree the taste is well worth the few extra minutes!
First mix the lamb and ground beef together with some grated onion, parsley, allspice, salt and pepper, and a dash of cayenne. Some recipes call for cinnamon and nutmeg, but I don't believe my father in law ever used anything besides allspice.
Then mix it all together by hand.
Form the meat into burger patties.
In the meantime, get your grill ready. My father in law always used a charcoal grill. There really is nothing like the smoky flavor that charcoal gives a burger!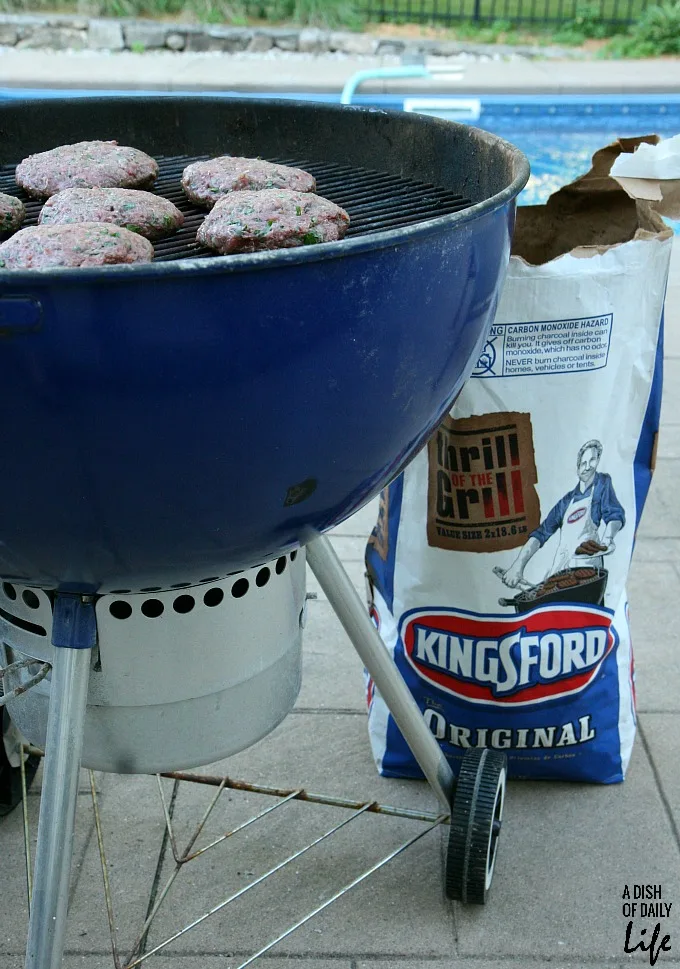 I picked up a Kingsford Original Twinpack of charcoal at The Home Depot. It was easy enough to find, located right near the grills and the smokers. I lingered looking at the smokers…we have a small one, but I'd love to have a larger one. It's so much fun looking at all the cool backyard BBQ products The Home Depot has to offer!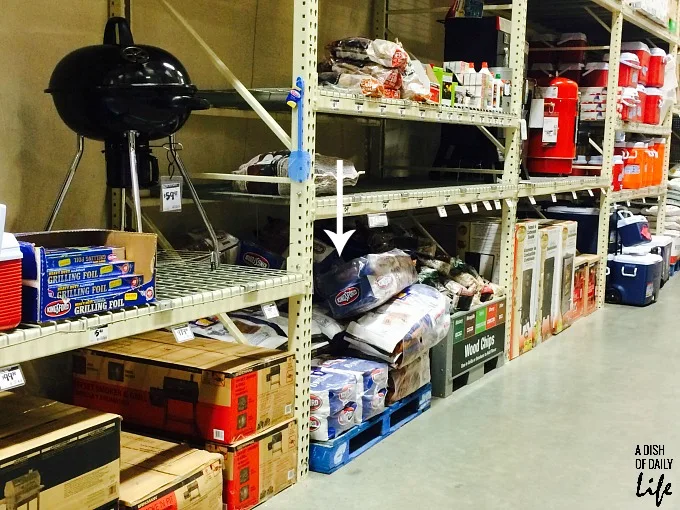 But back to the recipe at hand!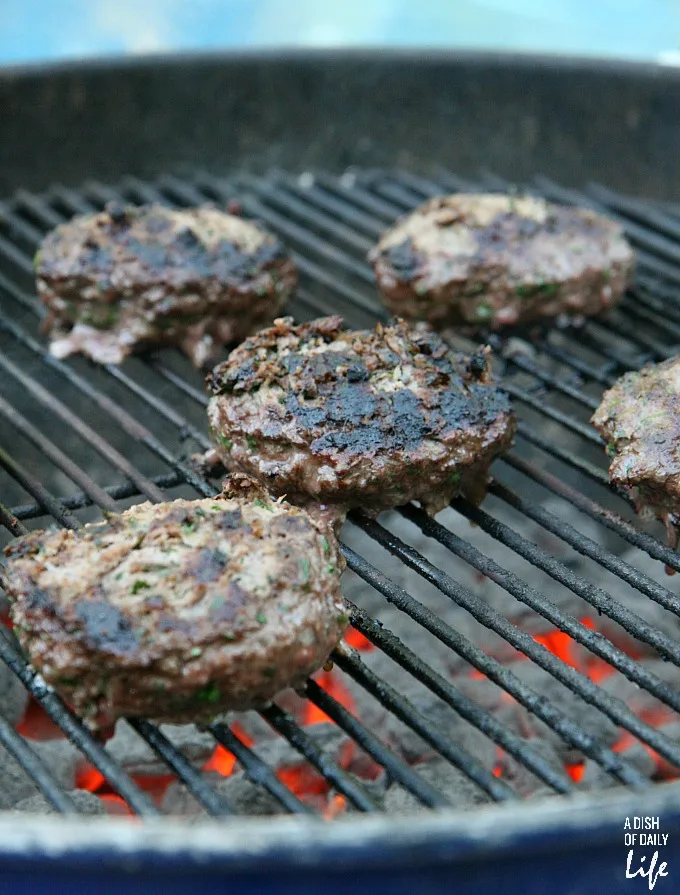 Add the fixings that you like!
My husband said my version of Lebanese Kafta is just as good as his father's. That is high praise around here!
If you're looking for something a little more sophisticated for Father's Day, this is it!
I can't think of a better way to honor my husband on Father's Day than with a special grilling recipe handed down from his own father.
I hope you enjoy it as much as we do!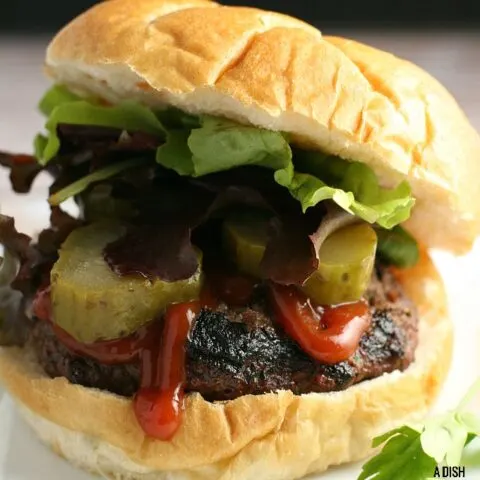 Lebanese Kafta with Lamb and Beef
Traditionally served "finger-shaped" on a skewer, this grilling recipe for Lebanese Kafta with Lamb and Beef combines Middle Eastern roots with a classic hamburger!
Ingredients
1 lb ground lamb
1 lb ground beef
1 cup grated yellow onion
3/4 cup chopped parsley
1 teaspoon allspice
1 teaspoon salt
1/2 teaspoon of black pepper
dash of cayenne
Instructions
Combine ground lamb, ground beef, grated onion, chopped parsely, allspice, salt and pepper and the dash of cayenne.
Mix together meat mixture by hand.
Form into hambuger patties.
Cook on charcoal grill until done to your satisfaction. Depending on how you like your burger cooked, it may take anywhere from 7-10 minutes.
The internal temperature of your bur Lebanese Kafta should be 160 degrees.
Add fixings of your choosing.