Don't pay olive bar prices when you can make your own delicious Marinated Olives quickly and inexpensively at home!
If you're looking for a little inspiration for a holiday or special occasion, these Marinated Olives are an easy-to-make "small bite" that will add a little elegance to the appetizer table.
I'm addicted to salty, briny foods, like pickles and olives. I always have been. I pick salty over sweet the vast majority of the time. Luckily my family has similar taste buds. However, it usually means pickles and olives disappear quickly!
HOW TO MAKE MARINATED OLIVES
Remove your olives from the jar and rinse them.
Heat the olive oil in your saucepan, add the garlic and cook until the garlic starts to turn golden.
Add in the bay leaf, rosemary, lemon zest and red pepper flakes. Cook it for about a minute more and then remove from heat. Whisk in the red wine vinegar, and pour the mixture over the olives.
You can eat the olives with the warm oil and vinegar vinaigrette over the top; however, they will taste even better if you marinate them in the refrigerator overnight! Store them in jars until ready to use.
STORING MARINATED OLIVES
You will notice that the olive oil solidifies in the refrigerator. This is normal. Just take them out a little early and let them come to room temperature before you serve them.
I've seen varying suggestions on how long you can store olives, but at the very least you should be able to store them for a couple of weeks, and possibly even longer. I've had the batch I just made in the refrigerator now for 3 weeks. The best way to tell if they are still good is to look and smell them…if the smell is off, the flavor or appearance of the olives has changed, or if you see mold, then you should not eat them.
WAYS TO ENJOY MARINATED OLIVES
In addition to being a great appetizer, you could also enjoy these Marinated Olives for everyday snacking or as an addition to a charcuterie or cheese board. They make a wonderful hostess gift too!
Marinated Olives also make a great addition to salads, sandwiches or you could even make a tapenade from them. I often will add leftover marinated kalamata olives to my Greek Salad.
MORE HOLIDAY SNACK & APPETIZERS
If you're looking for holiday appetizers to add to your menu, here are a few of my favorites!
Marsala Mushrooms…the sauce on these mushrooms is AMAZING! Honestly, I could just eat the sauce by itself!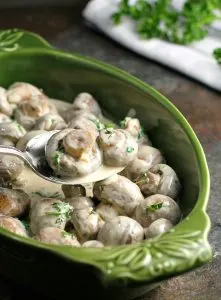 Crab Imperial…if you are looking for a simple but elegant appetizer idea, Crab Imperial is perfect! It's easy to make, but tastes like a chef made it!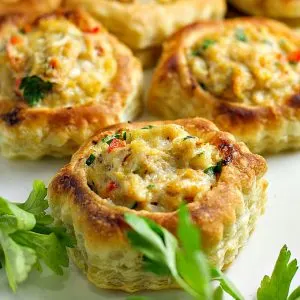 Candied Pecans …great to have on hand for snacking, and they make a fabulous hostess gift too!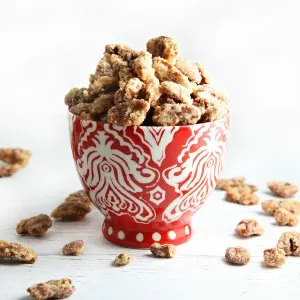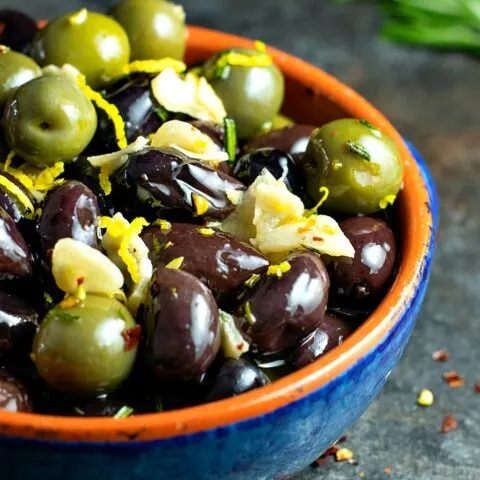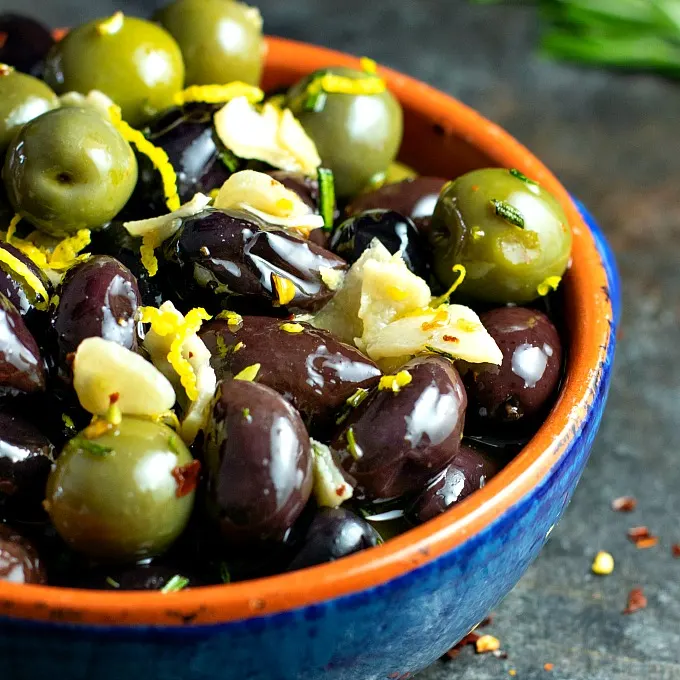 Marinated Olives with a Red Wine Vinaigrette
Ingredients
2 cups olives (I used a mixture of Kalamata and green olives)
1/2 cup good quality extra virgin olive oil
2 cloves of garlic, sliced thin
1 bay leaf
1 tablespoon of fresh rosemary, chopped (or 1 teaspoon dried)
zest from one lemon
dash of red pepper flakes
2 tablespoons red wine vinegar
Instructions
Remove olives from jar; rinse.
Heat olive oil in saucepan, add garlic, and cook until garlic starts to turn golden.
Add bay leaf, rosemary, lemon zest and red pepper flakes. Cook for another minute or so.
Remove from heat; whisk in red wine vinegar.
Pour over olives.
Enjoy warm or cool.
For best flavor, allow to sit overnight.
They should last at least a couple weeks in the refrigerator and possibly more.
Nutrition Information:
Amount Per Serving:
Calories:

162
Total Fat:

17g
Saturated Fat:

2g
Cholesterol:

0mg
Sodium:

248mg
Fiber:

1g
Sugar:

0g
Protein:

0g
Post updated on October 24, 2020. I originally posted these Marinated Olives with a red wine vinaigrette in January of 2015. I made them again for a birthday gathering recently and decided to update my post and pictures.